Players (grades 4th-8th) Boys and Girls. Limited enrollment.
November 24th and 25th (Friday and Saturday) – Hours 9 am -1 pm $90.00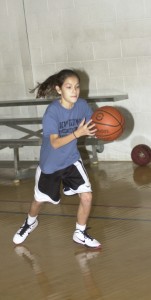 The two day minicamp workout will consist of drills and skills intended to get the player ready to compete and perform on their basketball team.
Sibling or "bring a buddy" discount for $80.00 each
Single Day camp price is $ 50 per day.
* Please indicate in the comments section which day you want to attend.
Please contact us with questions.
Lead Instructor Heath Hardin will direct the players through multiple skill building drills.
Heath's passion and talent for teaching basketball will keep this mini camp flowing with enthusiasm.
** Please select 'I am an individual registering' below then on the next screen you can choose your options.